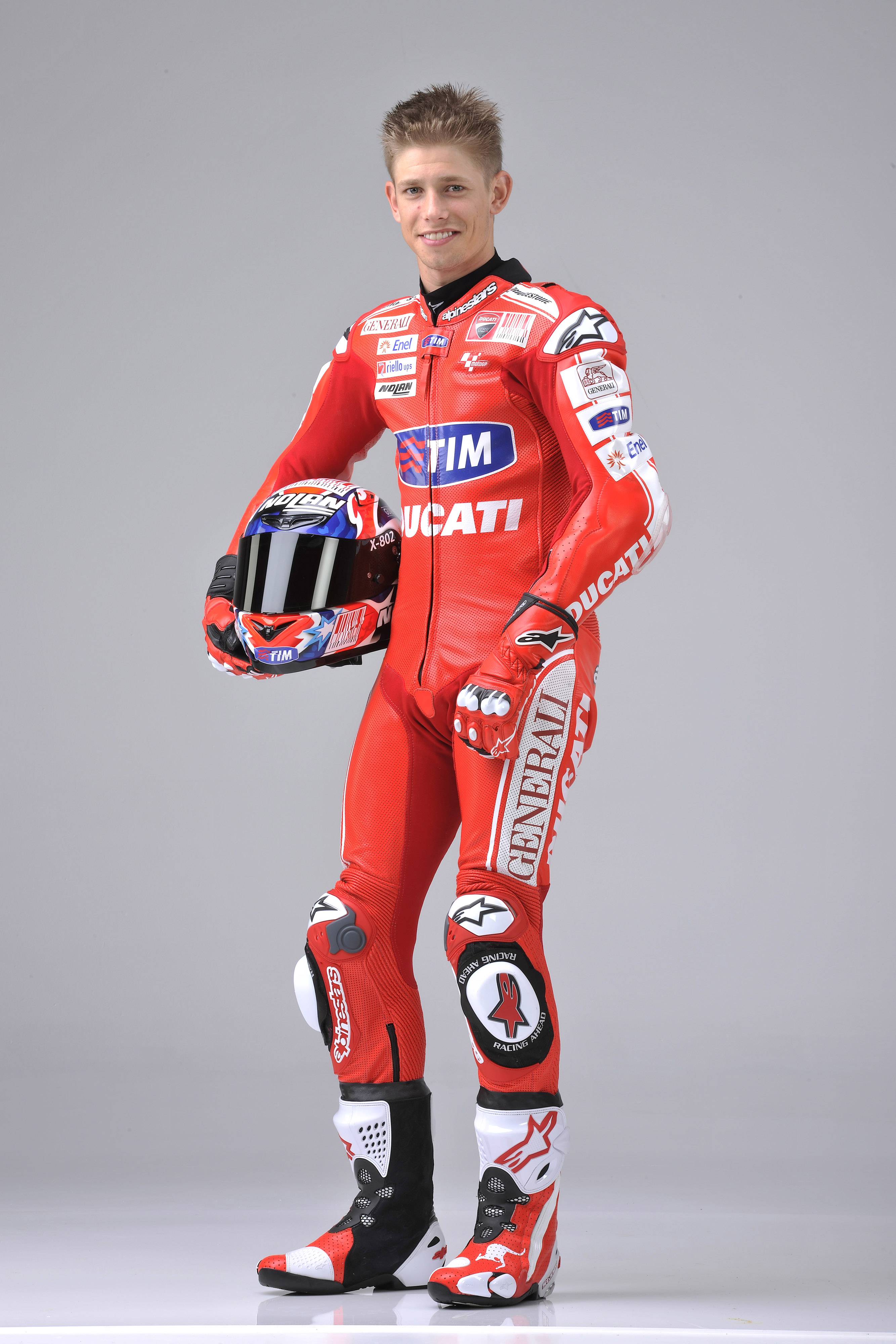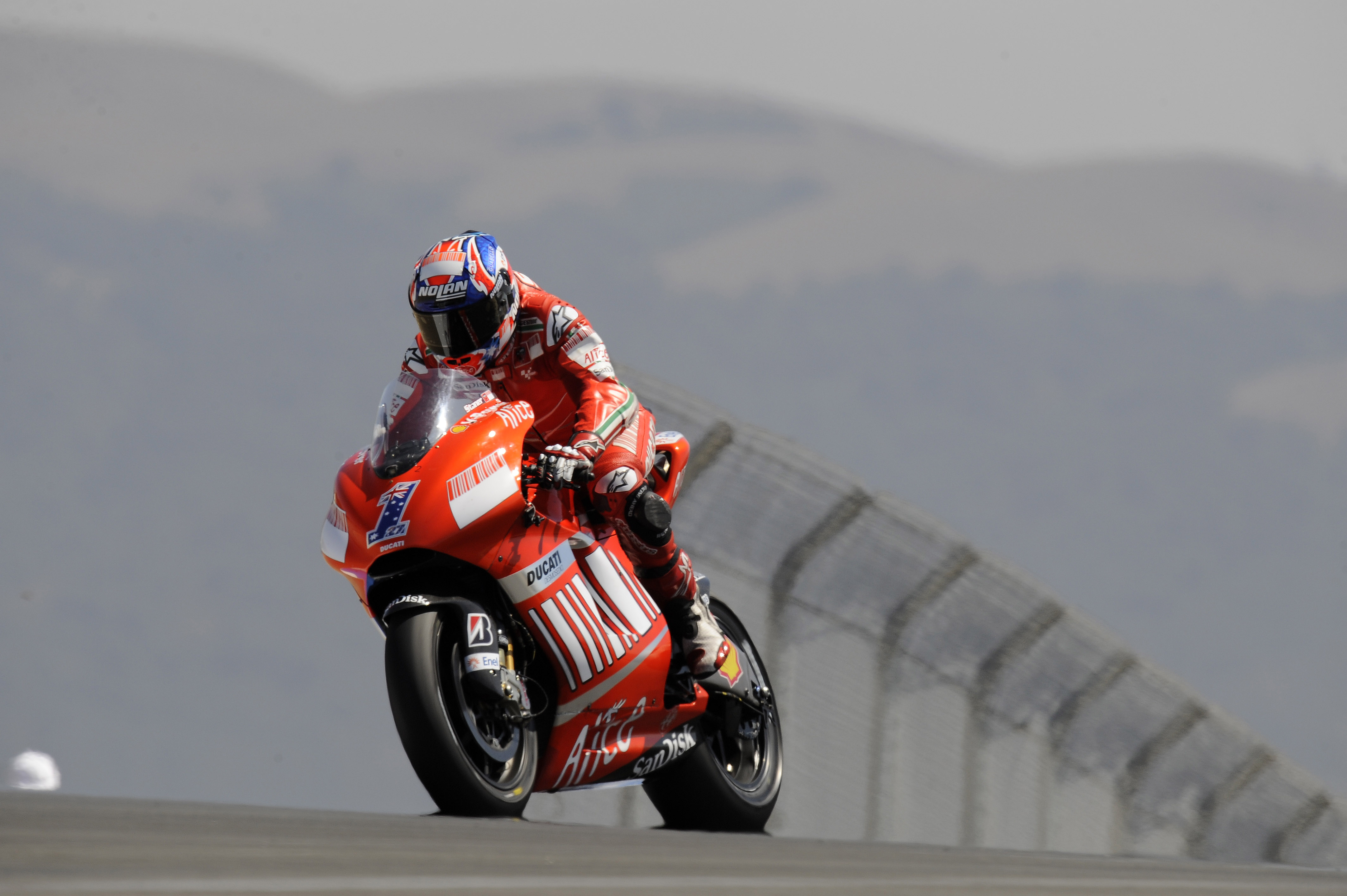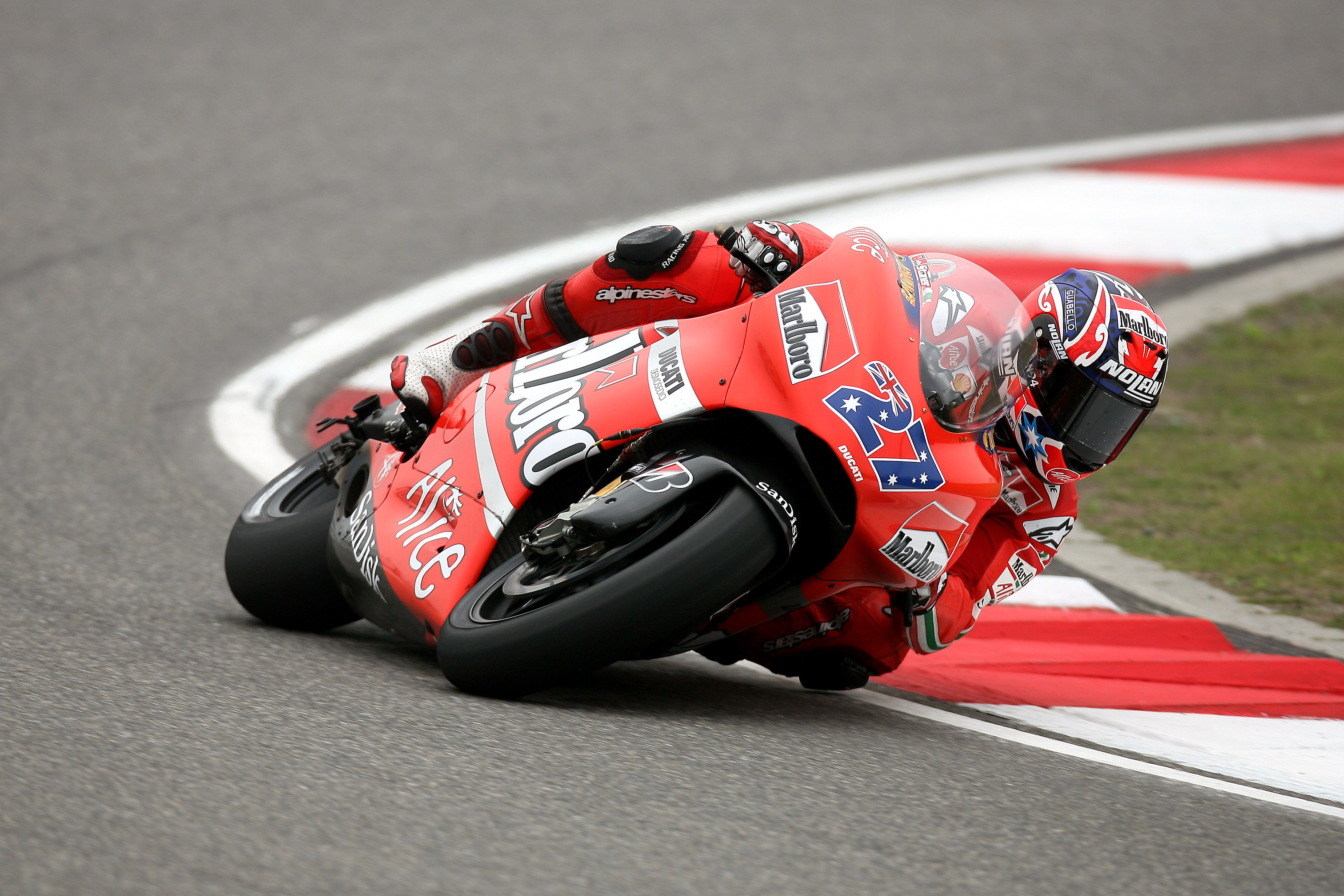 Casey Stoner, MotoGP world champ in 2007 and 2011, has changed his mind about not wanting to have anything to do with MotoGP anymore, and will be back in 2016 as Ducati's test rider and brand ambassador
Back in 2007, Australian rider
Casey Stoner
had an unbelievable season in MotoGP, decimating the competition, winning 10 of the 18 races that year on his Ducati Desmosedici GP7, and winning the MotoGP championship in great style.
Valentino Rossi
took Stoner's championship crown away in 2008, but Stoner made a comeback in 2011, on the 800cc Honda RC212V, beating the 2010 MotoGP world champ Jorge Lorenzo to take his second (and last) MotoGP title.
In a surprise move, Stoner quit racing at the end of the 2012 season, saying he would rather stay home and maybe go fishing. Over the years, he has strongly denied the possibility that he might change his mind and return to MotoGP, saying that he was done with racing and wanted to have nothing more to do with it whatsoever. But now, the rather dour, humourless Aussie seems to have changed his mind. Well, no, he's not going to go racing again, but he is making a comeback to
MotoGP
as Ducati's test rider and brand ambassador.
Between 2007 and 2010, Casey won a total of 23 races for Ducati in MotoGP, which might explain why Ducati are keen to have him back in their camp. "The 30-year-old Australian from Southport, Queensland, who is widely considered to be one of the fastest and most talented riders ever, will become brand ambassador for the Bologna-based manufacturer and, as part of the agreement, will appear at the 2016 edition of World Ducati Week, scheduled to run from July 1-3. He will also take part in a selected number of MotoGP tests for the Ducati Team next year," says a press note from Ducati, explaining Stoner's return to
MotoGP
.
Read more »