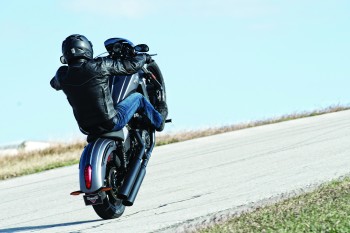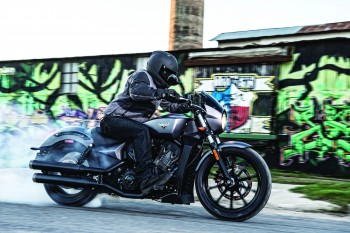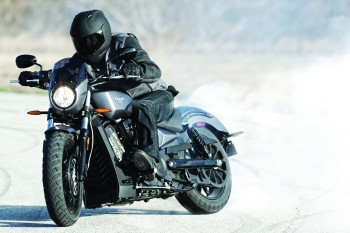 It's definitely not as powerful or high-tech as the other musclebikes available in the market, but the 2017 Victory Octane looks cool and offers fairly decent straightline performance. Should do well in the American market
Victory
have unveiled their new American musclebike, the Octane, and we have to admit it looks rather good. "Every high-octane horsepower enthusiast is familiar with the
muscle car
formula: take a big motor, insert it into a lightweight chassis, then delete any creature comforts or other unnecessary accessories. What's left is just what you need to go very fast, and nothing else. The all-new 2017 Victory Octane is the two-wheeled expression of that concept," says a press release from the Company.
The Victory Octane is powered by a 1200cc DOHC 8-valve liquid-cooled 60-degree V-twin that produces 104 horsepower and 103Nm of torque. That's not too bad on its own, but compares poorly with other 'musclebikes,' with the
Ducati Diavel
bringing 162bhp and 130Nm of torque from its 1200cc V-twin, the
Triumph Rocket III
boasting 148bhp and 221Nm of torque from its 2300cc triple, and the
Yamaha VMAX
being on top with 200bhp and 167Nm of torque from its 1700cc V4! Even the Harley-Davidson V-Rod Muscle kicks in with 119bhp and 115Nm of torque from its 1250cc V-twin. Still, while the Octane loses out in the battle for power and torque figures, its straightline performance is fairly decent, with Victory claiming a 12-second time for the quarter-mile run a 0-60mph time of 3.6 seconds. Some of it may be down to the fact that the Octane, with its cast-aluminium chassis, weighs in at just 239kg.
"We wanted to bring the American motorcycle into the 21st century. Victory doesn't have any long history or legacy — we are a new brand and we can go wherever we want to go. We want to be modern, and bold, and set our own trends," says Mike Song, Victory Motorcycle's senior industrial designer. The bike's engine has been developed "to allow higher rpm, more horsepower and quick-revving response that's more like a sportbike than any traditional American V-Twin," claim
Victory
. "With the heart of a racer, the Octane has power to burn," they add. Cool, eh?
Read more »