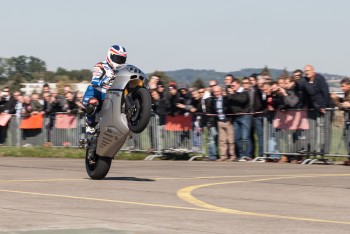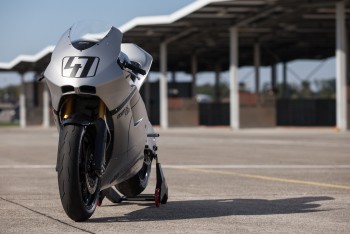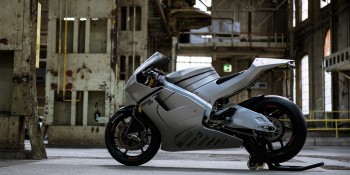 With close to 200bhp and a top speed of more than 300kph, the Suter MMX 500 could be a force to reckon with around the formidable Isle of Man mountain circuit. IoM TT fans really have something spectacular to look forward to this year
Suter Racing have confirmed that the
MMX500
, which is powered by a 576cc, 195bhp
two-stroke
V4, will race for the first time at the Isle of Man TT races this year. The bike, named as 'the most desirable motorcycle' at the EICMA show in Milan last year, will participate in the Superbike and Senior TT Races. "The fact that the Suter MMX has a 580cc two-stroke engine evokes almost hysterical emotion with the association of the wild days of 500cc Grand Prix racing, where legends like Kenny Roberts,
Eddie Lawson
and
Wayne Gardner
, to name just a few, regularly fought for podiums. The furious, explosive power of the former two-stroke bikes is still memorable for real fans and is considered the golden age of motorcycle racing," says Suter CEO, Eskil Suter.
"
Suter
has awakened the charismatic two-stroke 500s era with the MMX 500, bringing those GP bikes back to life in a modern context. We are equipping the MMX 500 engine with high-end components, of which one could only dream of back in the days of 500cc racing, including an electronic fuel injection, for example, and counter-rotating crankshafts," says Eskil. "Suter has built up knowledge and understanding on the specifications in recent years, by constructing modules, complete motorcycles, or as supplier to all Grand Prix classes. We have a phenomenal good power to weight ratio - the MMX 500 rides like a bike with rocket propulsion. For us, this is the perfect testing ground and that's the reason why we want to go to the toughest road race in the world. The Senior TT, over six laps of the 60km long Snaefell Mountain Course, is just something for the toughest guys among the racers," he adds.
Suter will soon announce the names of the two former TT winners who will race the MMX 500 at the IoM TT this year. The Swiss company is building 99 units of the MMX 500, each priced at CHF 120,000 / £85,000 / US$125,000 / €109,000. For more information, visit the
Suter website
.
Read more »