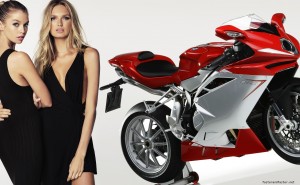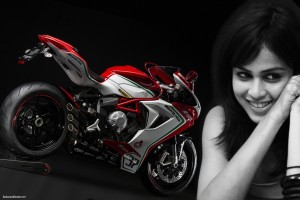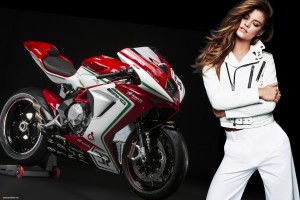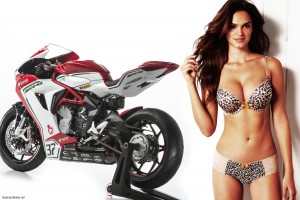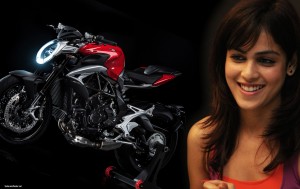 In terms of sales, MV Agusta are doing better than ever before. And yet, a severe liquidity crunch is hitting the company's operations really, really hard. The partnership with Merc-AMG seems to be over already
Despite selling close to 9,000 motorcycles in 2015 (a 30% increase over the previous year!),
MV Agusta
are again in big financial trouble and the Italian company's President,
Giovanni Castiglioni
is currently struggling to keep things going. With a current debt of approximately 40-50 million Euro, MV Agusta are in a slightly weird situation right now - business has never been better for them, and yet they do not have the cash to keep things afloat.
Back in 2014, Mercedes-AMG had acquired a 25% stake in MV Agusta, and this was then seen as a big step forward for MV, in terms of bringing financial stability and security for the small Italian company. Within a short span of two years, however, the partnership has run into rough weather and already, according to
Il Giorno
, MV and Mercedes-AMG are preparing to go their own separate ways. "We are negotiating a buy-back of shares," said Giovanni, speaking to Il Giorno.
Given their current lack of liquidity and mounting pressure from suppliers for repayment of outstanding amounts,
MV Agusta
are looking at reducing their workforce by up to 200 people, as well as scaling back production from last year's 9,000 units to just 6,000 this year. Money spent in R&D will, reportedly, be cut from 15 million Euro to 7 million, while MV's racing budgets will be slashed from 4 million Euro to just 600,000 Euro.
"Unfortunately,
Mercedes-AMG
has not turned out to be the strategic partner as I had thought. I am now working to bring new investors in the company. In the meantime, we are carrying out a plan that aims to generate cash and then restructure the debt," says Giovanni. He's definitely not ready to give up though. "There have been Asians and Americans, and now the Germans. But who always remains, and over the years has invested 120 million euro in MV Agusta, is the Castiglioni family. We want to go back to being the Ferrari of motorcycles," he adds.
Read more »