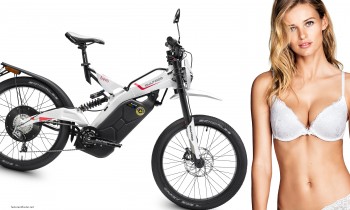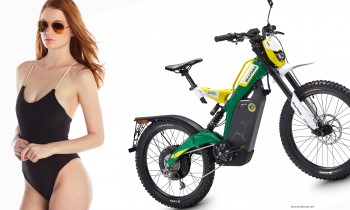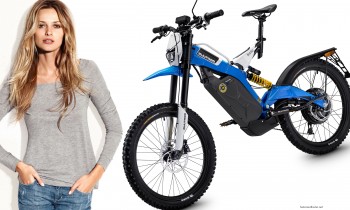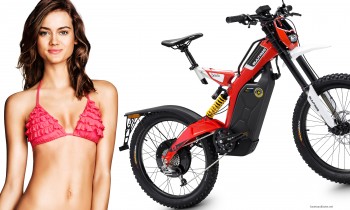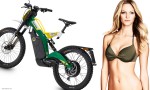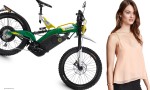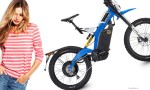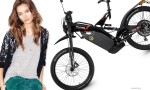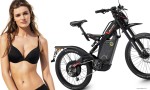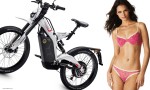 Bultaquistas will be happy to note that the Bultaco electric bike (moped...) line-up now includes three new machines...
Back in the late-1960s, the legendary
Barry Sheene
used to race 125cc and 250cc Bultaco motorcycles.
Angel Nieto
even won two 50cc GP world championships (1976 and '77) on Bultaco machines. The Spanish motorcycle manufacturer built two-stroke machines - including streetbikes, off-road bikes, trials bikes and 50-125cc GP racebikes - from the late-1950s onwards, up until the early-1980s. The company went bust and stopped operations completely in 1983. Last year, however, Bultaco was revived and now produces and markets a range of battery-powered electric bikes.
The latest street-certified machines to join the
Bultaco
line-up now include the Brinco R-E, Brinco C and Brinco S, which will now be available alongside the already existing Brinco R. The Brinco S is street-oriented and has been optimised for urban use, the Brinco C has been designed to handle off-road use, the dual-purpose Brinco R-E is an all-around performer and the Brinco R offers maximum performance, and can only be used on private tracks and trails. All Bultaco Brinco bikes are powered by the same electric motor, which produces 2kW (2.7bhp) and which can propel the bike to a top speed of up to 60kph.
The Brinco's motor is fed by a 1.3kWh lithium-Ion battery, which can be fully charged in just three hours using a regular, household electricity outlet. Range depends on the riding mode chosen, with the Brinco being able to travel up to 50km in sport mode and 100km in eco mode. And once the battery runs out of juice, you can still keep going using pedal-power. That might not be too tough, since the Brinco weighs about 40kg and is equipped with a 9-speed transmission, which should help you pedal away to glory. The Brinco also features a bunch of other interesting bits, including a fully digital instument panel, Bluetooth connectivity for GPS navigation, keyless start system and LED headlamp etc.
The revived Bultaco, which already has a small distribution network in Spain, will soon also be present in the UK, France, the Benelux, Norway, Sweden, Portugal, Romania and South America. For more details on their bikes, visit the Bultaco
website
Read more »