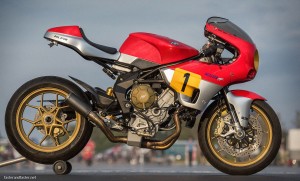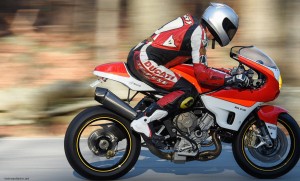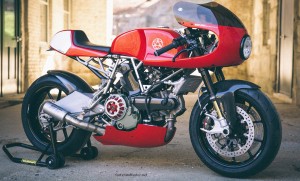 Walt Siegl's Ducati Leggero cafe racer and the endurance racer-style MV Agusta Bol d'Or look fabulous. Built with great attention to detail, using very high quality components, these bikes look good and go fast!
Born in Austria and currently based in Harrisville, New Hampshire in the US, Walt Siegl creates some of the most beautifully designed custom-built
Ducatis
and
MV Agustas
we've ever seen. Inspired by the cafe-racers of the 1960s and endurance racebikes of the 1980s, Walt's bikes are a unique take on the originals and are, by his own admission, built not just to look good but to also go fast.
"I grew up in Austria with both grandfathers owning motorcycles. Bikes were always a natural part of my life. But I was also interested in art, architecture and
design
from early on, and so naturally these interests eventually collided," says Walt. "Italian bikes still carry some romance that other big manufacturers are lacking. That is my attraction to these brands. The three-cylinder
MV Agusta
engine and chassis is the best combination on the market at the moment. That's why I chose it as a platform for my Bol d'Or model," he adds.
"Function and performance always dictate the design of my products, which I design myself. I completely finish a bike design and all its components in my head, and sometimes brush up by having small parts 3D printed to speed up the machining process of the final product (in aluminum, for example). I also use scanners to have my handmade prototypes copied, so molds can be machined to reproduce the parts in multiples. So it is a combination of hand-building the majority of the components, but then use high tech resources to reproduce the parts," says Walt. "Most bodywork starts out as a block of foam that is shaped by hand. Fiberglass is put over it to have some structural integrity for using either automotive clay or car bondo to establish the final design elements. Made to order, the Ducati Leggero takes about a month, the MV Agusta Bol d'Or is about three weeks," he adds.
Read more »