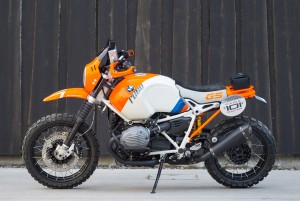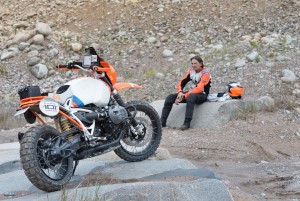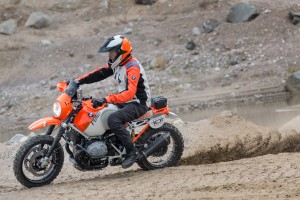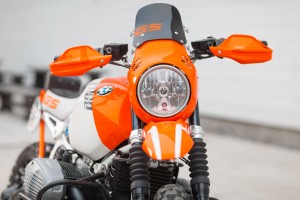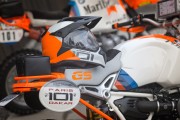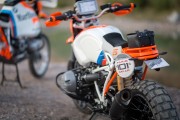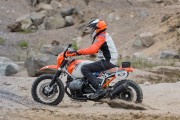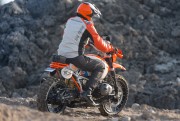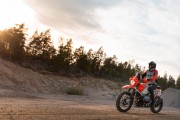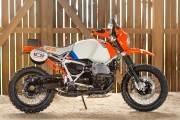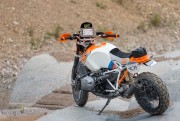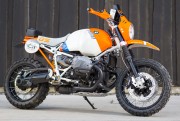 The BMW Concept Lac Rose is an R nineT that wants to be a mid-1980s BMW G/S. Who would've thought the result would be this good!
Inspired by 1980s Paris-Dakar Rallye heroes and their winning
BMW
bikes, BMW Motorrad have unveiled the all-new Concept Lac Rose, which is based on the R nineT and which will be shown at this year's Wheels & Waves festival. "The BMW Motorrad Concept Lac Rose is our laid-back and very individual interpretation of the bike that won the Paris-Dakar Rallye in 1985 - fully in line with the spirit of Wheels & Waves and its visitors. It puts the BMW R nineT into an exciting new context and shows what passion for our brand heritage, imagination and a few modifications can achieve," says
Edgard Heinrich
, Head of Design at BMW Motorrad.
Lac Rose is the French name of the rose-coloured Retba salt lake, located 35km North-East of Dakar and less than 1km from the Atlantic coast. The legendary Paris-Dakar rallye ended here, following the many strenuous stages through the desert. The podium is located right at the lakeside and the winners receive their awards amid the crowd of enthusiastic fans. The
BMW
factory machines, modified by the company HPN, rode to Paris-Dakar victory three times in a row in the mid-1980s. Gaston Rahier took the third win in 1985 with start number 101.
The Concept Lac Rose takes some design cues from BMW's Paris-Dakar winining bikes, but is not really a hard-core off-road machine. "Essentially, the bike is a cool and laid-back roadster with a few typical off-road features which allow you to leave the street and follow a dirt track into the unknown. It is this combination of customizing, coolness and unconventionality which make this bike special," says Heinrich. Given its rally heritage, the Lac Rose features a period-style round headlamp, high-mounted front fender, big fuel tank and a truncated seat, some of which may remind you of the 1980s BMW G/S. The Lac Rose also gets longer travel suspension, wire-spoked wheels with off-road tyres, a special rally-inspired paintjob and, in tribute to Rahier, the start number 101.
BMW
have even designed a special one-off riding suit and helmet that perfectly match the bike.
The
Wheels & Waves
Festival will take place from 8 to 12 June 2016 in Biarritz, on the French Atlantic coast. We love the Lac Rose and wish we could go to W&W to see the bike in action there!
Read more »