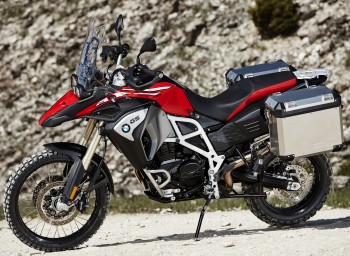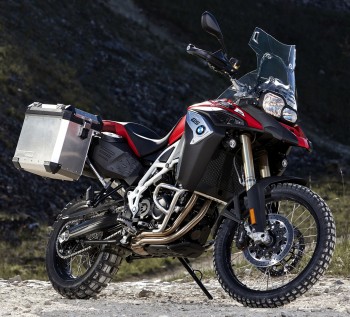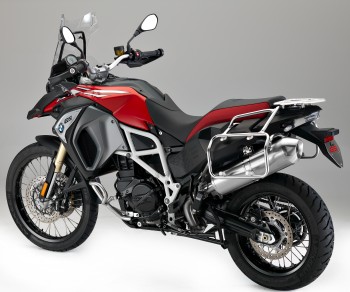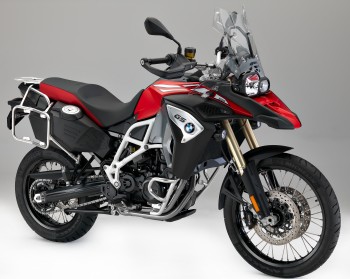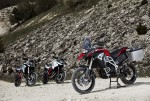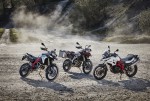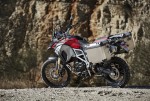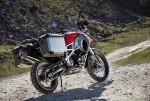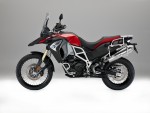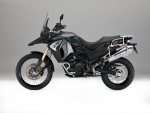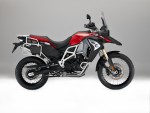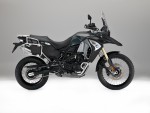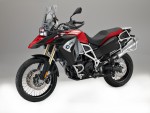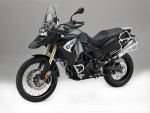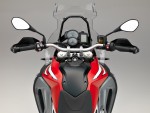 The 2017 BMW F800GS and F800GS Adventure have been optimised for dedicated off-road use and the new ride-by-wire system offers improved throttle response in all riding conditions
BMW
have unveiled the new, 2017-spec F800GS Adventure, F800GS and F700GS, all of which now comply with Euro IV emissions norms. In addition to tweaks to the bikes' 798cc twin-cylinder engines, the new F bikes also get an HP sports exhaust by Akrapovič (as an optional extra) and a full ride-by-wire throttle for improved power delivery in all riding conditions. And in addition to rain and road riding modes, the F800GS/Adventure also gets enduro and enduro pro modes for dedicated off-road use. The F700GS packs 75bhp and 77Nm of torque, while the F800GS and F800GS Adventure boast 85bhp and 83Nm of torque. BMW talk of "punchy" performance. We think, yes, power and torque should be adequate in both cases, though we'd prefer to ride the F800GS Adventure over its lesser siblings.
Speaking about the new riding modes on the F800GS and F800GS Adventure, BMW say that 'Enduro' offers gentle throttle response, with ABS and ASC settings oriented towards light off-road use with road tyres. On the other hand, 'Enduro Pro' offers optimum throttle response combined with ABS and ASC regulation geared towards use with off-road tyres. "In this mode, the rear-wheel ABS is also deactivated, allowing experienced riders to perform so-called brake drifts," says the press release from BMW. So there you are - if you want to showboat your brand-new
BMW
, get the F800GS Adventure, slap on some off-road rubber and find some fire trails...
The bikes are, of course, packed with electronics, including ABS and optional stability control (ASC) and electronic suspension adjustment (ESA). The tubular steel chassis, which uses the engine as an integrated load-bearing element, remains unchanged. Notable extras, available as optional equipment, include a comfort package (heated grips, onboard computer, centre stand), dynamic package (ESA, ASC, riding modes pro), tyre pressure control, LED turn indicators, LED auxiliary headlights, and a lower seat and lower suspension for shorties.
BMW
claim a fuel efficiency of 23kpl for all three F bikes. Zero to 100kph takes 4.1-4.3 seconds and top speed is 192-200kph. Not the most exciting bikes on the planet, but the F800GS Adventure should be just right for continent-crossing trips.
Read more »