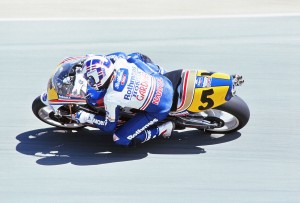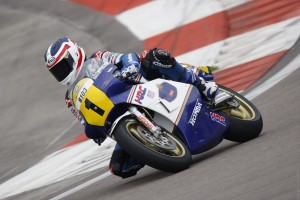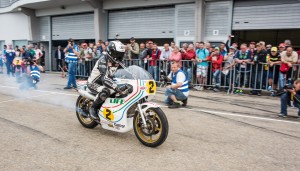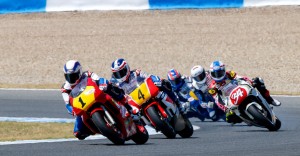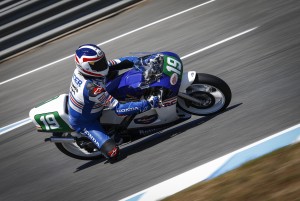 For those with fond memories of 1980s/1990s two-stroke 500cc GP bikes, you need to attend the 2016 Silverstone Classic. You'd even have a chance to meet the likes of Freddie Spencer and Wayne Gardner!
This summer's Silverstone Classic (29-31 July) will, for the first time, feature top class motorcycle track action, with an array of former 500cc GP racing stars in attendance. Among others, these include
Wayne Gardner
,
Freddie Spencer
, Phil Read, Jim Redman and Didier de Radigues. "We are thrilled to be broadening the Classic's appeal still further via the addition of these amazing bikes and their legendary riders. It's the first time the Classic has ever served up high-quality two- and four-wheeled racers and to have heroes such as Wayne, Freddie and Phil at Silverstone is going to be just fantastic," says Nick Wigley, CEO of Goose Live Events, the company that's organising the Silverstone Classic.
Around ten top bikes from the 'golden era' of GP motorcycle racing are expected to lap the Silverstone circuit on Saturday and Sunday, and the Classic's open paddock policy will enable visitors to meet and greet the star riders and see their bikes up close. The motorcycles come from
World GP Bike Legends
, an organisation set up in 2015, with Gardner serving as the rider ambassador. The aim is to provide fans with an unparalleled experience of watching former Grand Prix stars riding their original
two-stroke
GP bikes from the 1980s and the 1990s.
"We're putting together a field of 500cc GP bikes, and Freddie Spencer, Phil Read, Jim Redman, Didier de Radigues, and Jose Cardoso have already signed up to be at Silverstone. These bikes will provide a spine-chilling spectacle when they start up and roar past on the straights. It will be an absolutely fantastic show," says Gardner. General admission tickets provide access to all pits, paddock and infield displays as well as an expanded number of trackside grandstands and the majority of the family entertainment including funfair rides and live music concerts etc. Tickets can be bought from the Silverstone Classic
website
Read more »