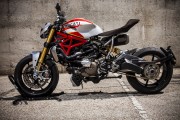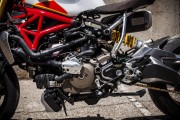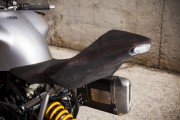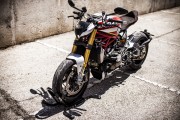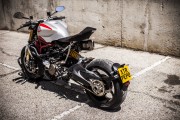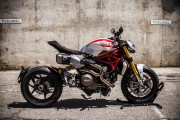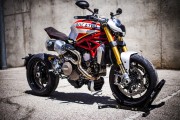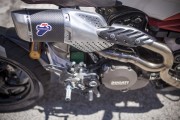 "I like to construct performance bikes that are not just pretty and that look like they go fast. They really do go fast!" says Pepo, who's created this Monster-based Siluro. He's our kind of man then...
Based in Madrid, Spain, Pepo Rosell is a biologist who's worked in aquiculture. But, quite clearly, he loves motorcycles more than fish farming, which is why he's set up not one but two motorcycle customising companies over the last 15 years. The first was
Radical Ducati
, which Pepo ran for more than 13 years but shut down in 2014. But then, in his own words, "After 13 years of work I stopped and leave the bike world, but I couldn't live without bikes, so I began again with my new company,
XTR Pepo
." So there you are - the man is nuts about motorcycles!
"I like to construct performance bikes, not only that are pretty and seems that goes fast, they really go fast. I like the racers and endurance bikes, to have the look of the racebikes from '70s and 80s, but with 21st century technology. To make them light, fast and high performance," says Pepo. And indeed, his latest piece of work - the Ducati
Monster 1200
-based Siluro, seems to be a perfect example of the kind of bike he loves.
"Siluro is a commission from Ducati Iberica, the Spanish Ducati importer. The idea was to show people the posibilitys of customing a Ducati
Monster 1200
. In the designing and construction of the bike, Ducati Spain asked me to keep the original fuel tank and work only with Ducati OEM or Ducati Performance parts," says Pepo. "The first thing was to lighten the bike not only visually but also in real weight, so finally I have reduced the total weight by 40kg compared to the original. I wanted also that the bike looks heavily technical, so I removed all the plastic covers, to show the internals - the engine, the belts, radiator, the rear cylinder head etc. The bike is a tribute to the
mid-1950s Siluro
, which set many speed and endurance records back then," he adds.
Read more »