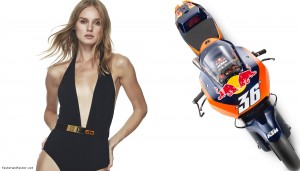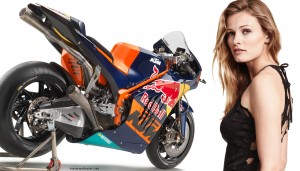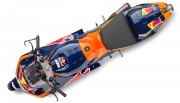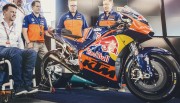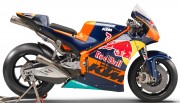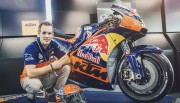 With its 250+ horsepower V4, KTM's racing DNA and the talents of Bradley Smith and Pol Esparago, the KTM RC16 is expected to do well in MotoGP in 2017
KTM
are now all set to enter MotoGP fray in 2017 and have unveiled their 2017 RC16 MotoGP bike, which will be ridden by and next year. "Almost two and a half years ago we made the decision that when we become number one in Europe we would be forced to join MotoGP. We're now selling more than 60% of our 200,000 bikes on-road and to get accepted at the highest level of the sport, you must take part in MotoGP, the F1 of motorcycle racing," says KTM Group CEO, Stefan Pierer. "Racing is our philosophy, our motivation and if we enter the segment, for sure we will have a learning curve but we will reach to podium. My life's dream is to be the world champion in MotoGP," he adds.
"It was not difficult to convince them because the spirit of competition is in the heart of KTM. This is a very important step for us. We have a balance of Japanese and European manufacturers and KTM has proved its capability in all sporting activities. I am very impressed with how
KTM
does things, and not just with MotoGP. When they started with Moto3 they were immediately very competitive. KTM does things in the proper way. Races are races and you need some luck, but they prepare everything in the right way," says Dorna Sports CEO, Carmelo Ezpeleta.
There seems to be a positive buzz in the
MotoGP
paddock about KTM's entry into the premier class and the RC16, which is rumoured to already produce more than 250bhp from its V4 engine, is expected to do well in the hands of Bradley Smith and Pol Esparago. The bike uses White Power suspension instead of MotoGP-standard Öhlins, and has a steel tube chassis which is also rather unusual in MotoGP. KTM have four tests lined up for the RC16 over the next few months and the bike will compete in the last race of the season, in Valencia, in November this year.